Welcome to Fine Lines Construction,
As the owner, senior greeter, and designer around here, I hope you enjoy this introduction to our work. I welcome any questions about what you see or what we can do.
Fine Lines Construction offers residential building and remodeling in southern and mid-coast Maine. From design to finish, our focus is on service, communication, and quality. As our company has grown over the last 30 years, we have used this time well to master a great range of building services, including all aspects of home renovation, restoration, and new construction.
In addition to residential building and remodeling, we do a great deal of work with clients who are developing their projects with other design professionals. We truly enjoy working with these professionals to create the best possible project for you and welcome the opportunity to support your team from the early stages of development through the building process.
What sets Fine Lines apart? I believe it is our people. All of us care about our craft, our clients, and each other. Our ability to listen, understand, and connect with our clients is as important as our craftsmanship. We love when a home performs elegantly, supporting the lifestyle and demands of a modern family.
I am proud of our longevity and our work and thank the hundreds of clients we have had the pleasure of serving. At Fine Lines Construction, we stand behind our work. Our many repeat clients show that we stand behind our words as well.
I look forward to meeting you and ultimately sharing the adventure of watching your project come to life.
Sincerely,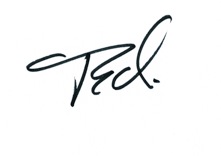 Ted Andrews