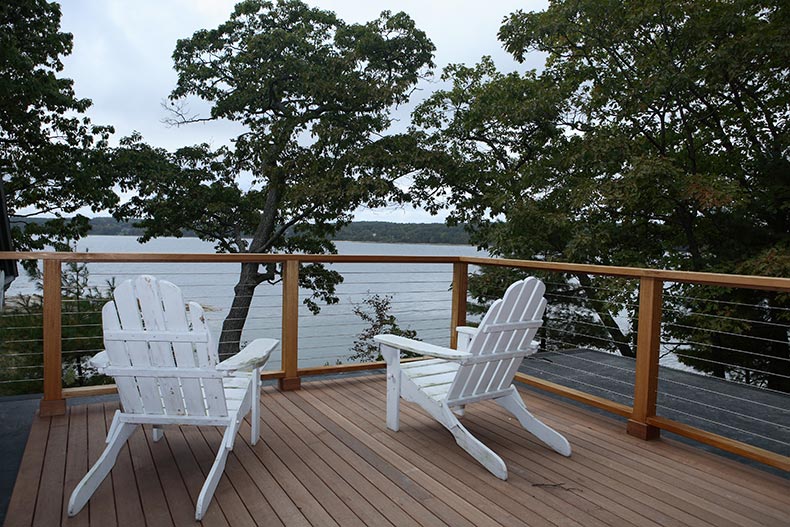 Your Guide to Residential Construction in Maine
The first thing we build is a connection with our clients.
Every project at Fine Lines begins with a conversation with you. Understanding the essentials for our client's lifestyle is the foundation from which we craft purposeful spaces for modern-day Mainers.
Why start your home remodel or new home construction project with the builder?
For most projects, starting with the builder is the best way to align your project goals with your project budget. As Maine builders who have been in the residential construction business for 30 years, we know what it takes to build or remodel a home, and we will guide you through the entire process with confidence. We'll help you see the big picture, establish your budget, develop new ideas and solve problems creatively.
We work collaboratively with Maine Architects and Designers.
Residential construction is what we do best. While we do offer in-house design services for smaller projects such as a remodel or new addition, our strength as a company, and indeed our passion, is in providing our clients with exceptional residential construction services. All of our projects are completed by our own carpenters. This assures schedule, quality and service are never compromised. Our field crews, who are all employees, are some of the finest craftsmen on the coast of Maine and excel at all aspects of frame-to-finish construction. Maine has many talented architects and designers who we confidently refer our clients to and work in partnership with when bringing Maine building projects to life. If you have a favorite architect or designer in mind but are not sure how to proceed, contact us and we can discuss with you how best to approach your project.
Exploring a design/build project in Southern Maine?