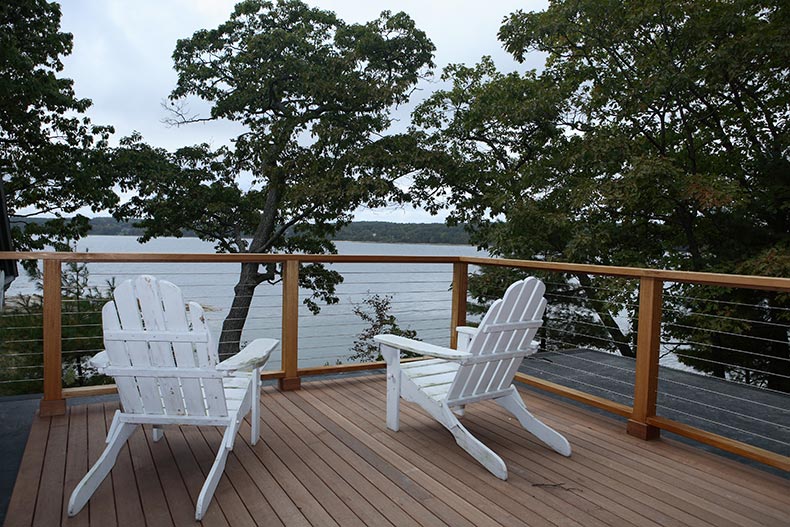 At Fine Lines Construction, whether we are designing and building a new custom home, making repairs to an older home, or renovating a commercial space, the process begins with a conversation with you. We listen carefully to your thoughts and your goals for your project. We talk with you about your lifestyle and learn more about your personality. We visit your building site and begin to explore possibilities with you. We'll help you see the big picture, develop new ideas and solve problems creatively. We care about every last detail, and we have been in the business long enough that we can guide you through the process with confidence.
IN THE MAINE TRADITION
Getting all the details right requires planning, coordination and craftsmanship. Fine Lines is strongly influenced by the best historical architecture, vernacular design in particular. Proportion, scale and context are elements we pay close attention to when designing, in order to create classic buildings that just seem right for the location. Budgets are developed hand in hand with the design; as a design/build firm we are keenly aware of budget constraints and are experienced at value-engineering appropriate solutions to budget-driven problems. Whether designing and building, or building to plans by others, we strive to create interesting, attractive spaces that function beautifully and that are places where people want to be—comfortable, durable, low-maintenance spaces and structures that only improve as the years go by.
As design and estimating flow into construction, we provide the best possible service, quality and expertise, and focus on communication to ensure the project runs smoothly. We have a long history with our subcontractors and consultants, and our field crews are all employees, most of whom have been at Fine Lines for many years. They are some of the finest craftsmen on the coast of Maine and excel at all aspects of frame-to-finish construction. After your project is completed we stand behind our work; our many repeat clients show that we stand behind our words as well.
FINE LINES KITCHENS
Creating an exceptional kitchen is an opportunity we particularly enjoy, and though we've completed many kitchen projects, each one is unique. We start by listening to your needs and wants as well as your budget requirements. Then we provide creative guidance for the layout, features, colors, materials and product selections. Our crews prepare the space while our cabinetmakers craft your cabinets, and we make sure that all the pieces come together as planned. Whether your taste is modern or traditional, whether you love to cook (as we do) or just need a basic layout, we have the expertise you need to create a kitchen that is truly yours.
WORKING WITH OTHER ARCHITECTS AND DESIGNERS
Although we have had in-house designers for over ten years, we have realized that our strength as a company, and indeed our passion, is in providing our clients with exceptional quality and service for projects of nearly any type. Often the way we can best serve you is to also provide design services, but we also work frequently with independent architects such as Carol A. Wilson, Van Dam Architecture & Design, Albert Righter & Tittmann, Mark Mueller, Bruce Butler, Cynthia Howard, and Gulfshore Design; interior designers including Christine Maclin, Patricia Fortunato and Jeanne Handy, and engineers like Paul Becker, Albert Putnam and Tim Shelley.
We truly enjoy working with these professionals to create the best possible project for you. Each time we work with other professionals we learn something that makes us better builders. We have found the most efficient way to approach a project is design/build but that does not mean that we have to be the designers. It does mean that we prefer to be included in the project early on, but we will also gladly review completed plans. If you have a favorite architect or designer in mind but are not sure how to proceed, contact us and we can discuss with you how best to approach your project.